Real Proposal Stories We Love
Episode 1:

A heartwarming "Stay-at-Home" Proposal
Every proposal reveals a couple's personality and creativity. Here at LACE, we are inspired by the special details that are unique to each couple and share with you these beautiful story of love.
To plan a proposal in a pandemic is, without a doubt, a difficult feat. Despite all the logistical challenges, many couples have found unique ways to surprise each other, even when the proposal is at their own home. We truly believe that this moment is about celebrating the connection between the couple and you don't have to fly to Paris to make it memorable. Our first feature is with Nick and Stephanie who epitomizes this spirit. We love the personal touches of their proposal story, and we want to share with our audience!

Congratulations, Nick and Stephanie!

We met through Tinder, got engaged in quarantine with the help of takeout and online ordering, and found a 3D printed engagement ring through an Instagram ad. It's fantastic to think that none of this would have been possible or imaginable, not too long ago.

He grew up in Florida and Minnesota. I grew up in Oregon. He is a software developer. I am a lawyer and designer. To be honest, a dating app was probably the only way we could have met one another. And to be an interracial couple surprisingly was not a thing too long ago either (we recently googled this to confirm too, because we were in disbelief). Fast forward to when he proposed this fall in classic 2020 stay-at-home style- at our lovely place in downtown Minneapolis.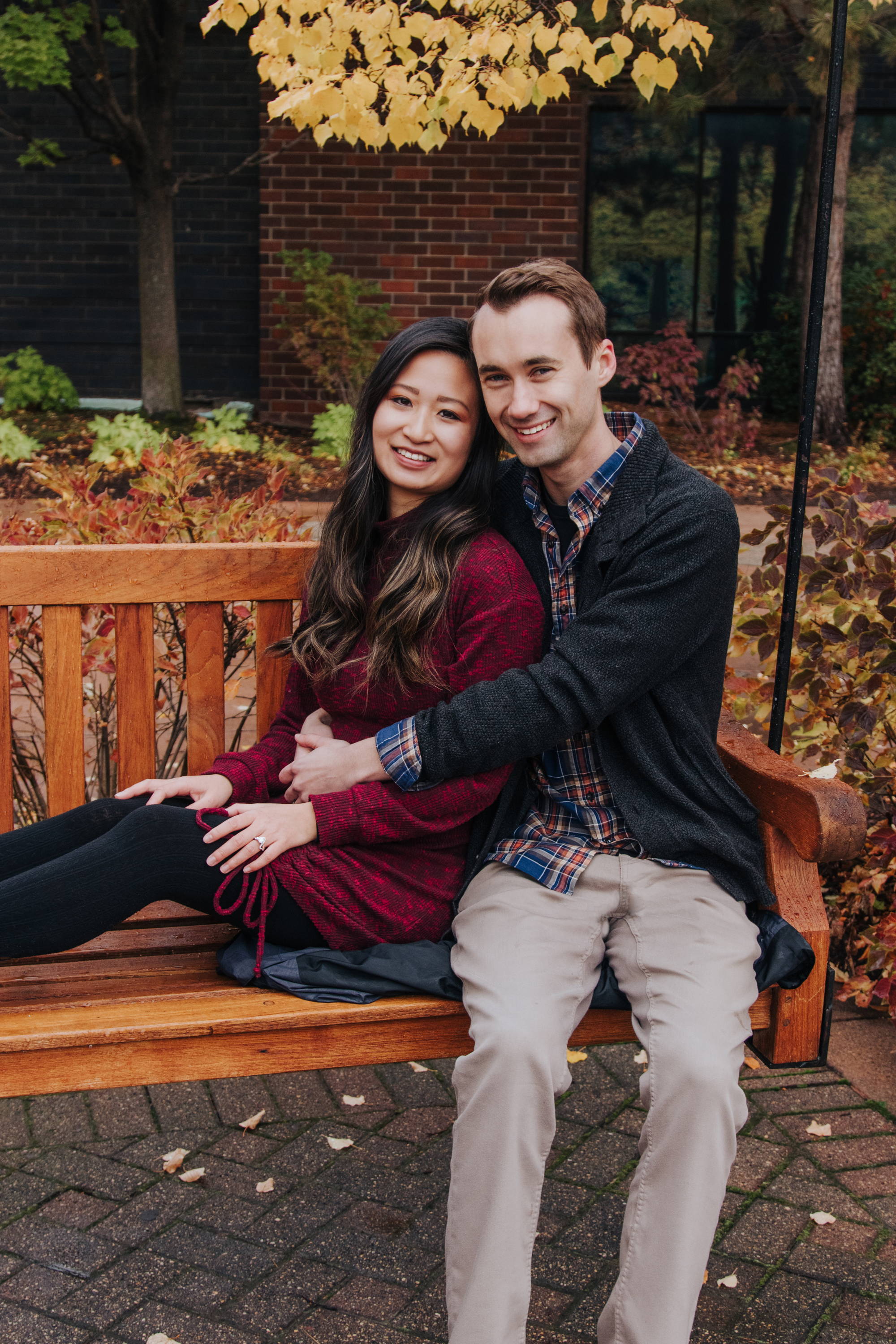 Because we live together and have both been working from home since March, he had difficulties making the proposal a surprise, so he asked our friends to take me out on an unsuspecting "walk." In the hour and a half that I was out, he somehow managed to pick up red roses from the florist, pick up pancakes from the restaurant where we had our second date, bake and frost funfetti cupcakes, and make a drink from the bar where we had our first date! It was beautiful, it was creative, and it was definitely us.

Here's to 2020 with optimism and positivity for the future!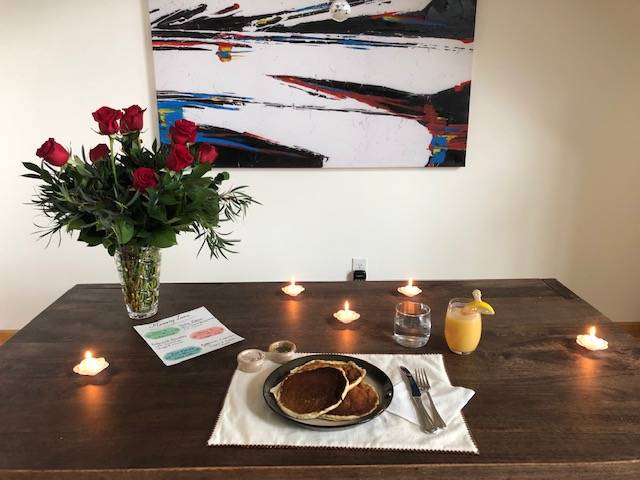 It was beautiful, it was creative, and it was definitely us.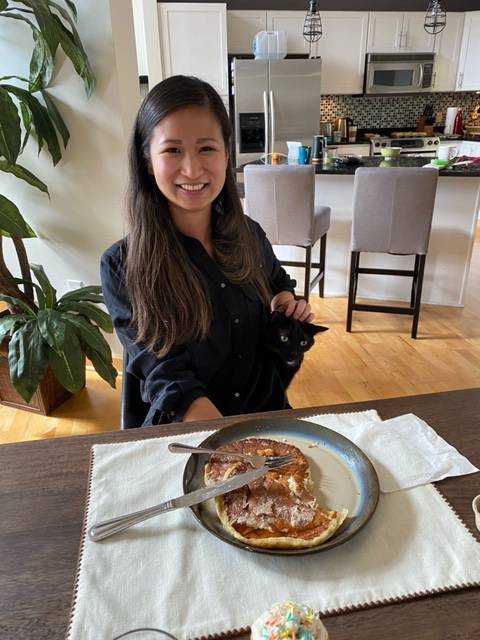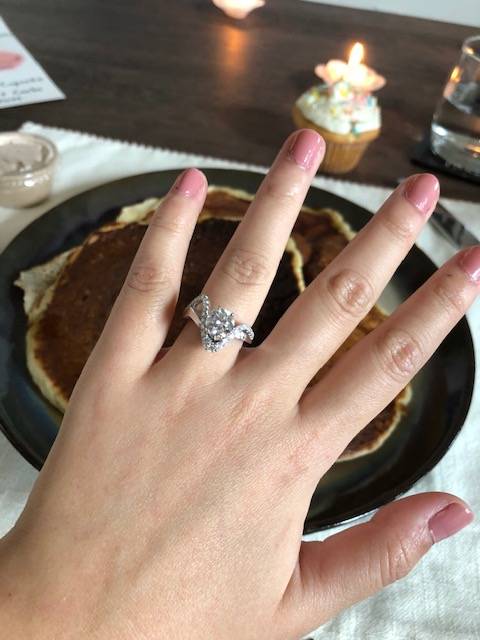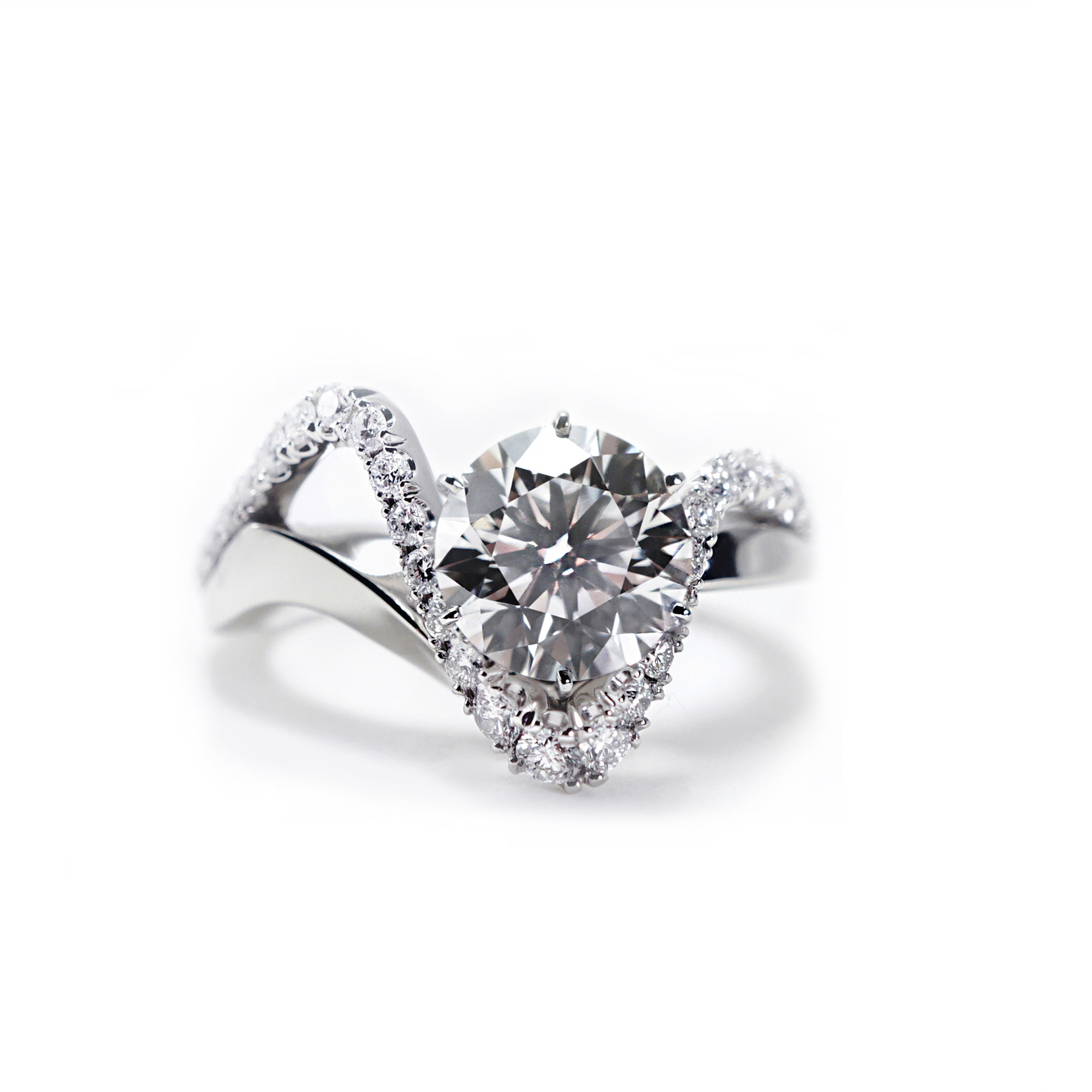 Rhea in 18K White Gold with pave diamonds along the band and approximately a 1.50 carat center stone