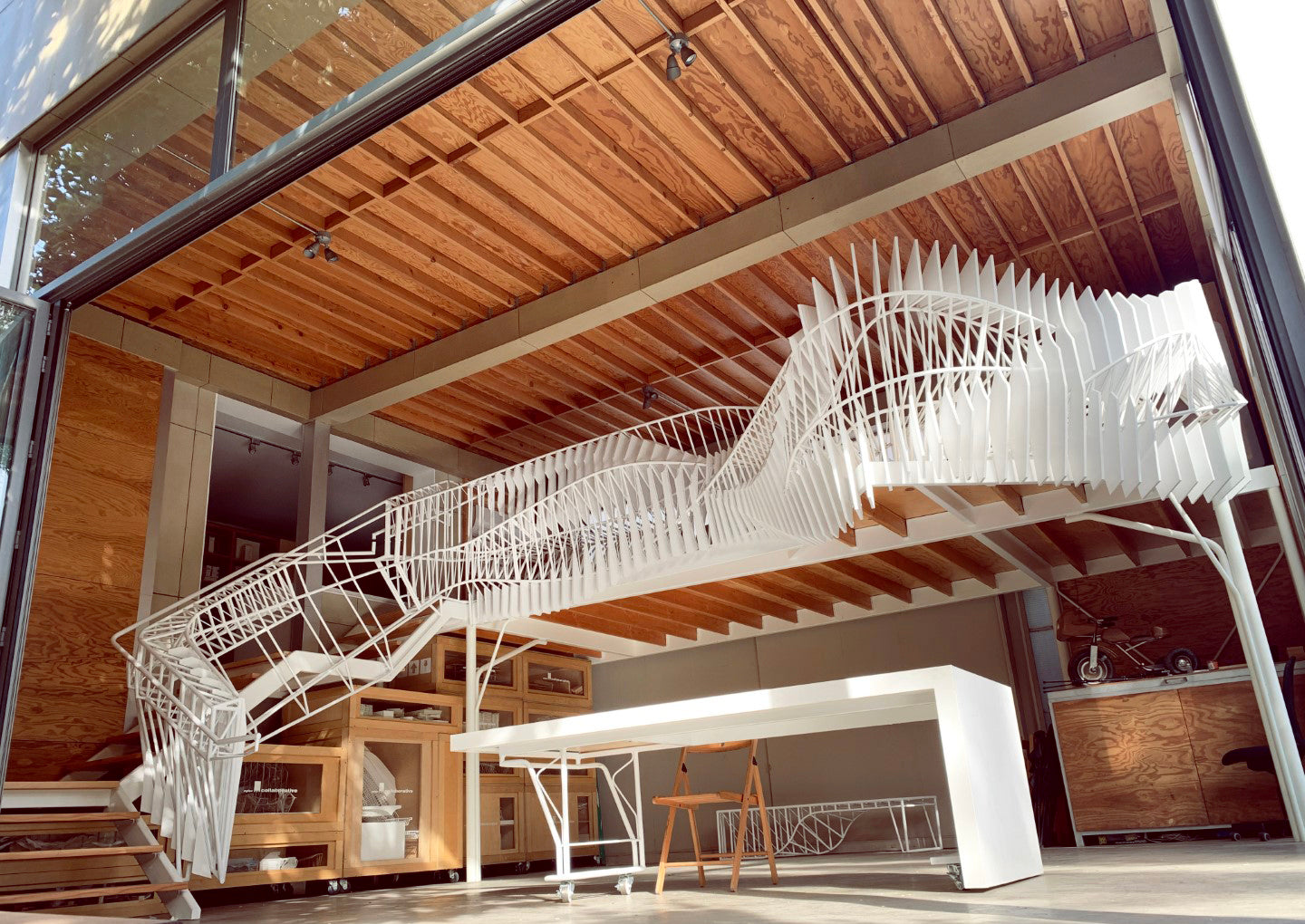 Our Story
3D printed fine jewelry, born and raised in Los Angeles.
Introducing
A New Generation of Designer Jewelry
Walk into any jewelry store anywhere, and you are likely to see the same cases filled with nearly the same generic designs. This is because there is very little margin in the current manufacturing process for innovation on every level.
By incorporating technology into every aspect of our brand, we are able to make highly intricate and precise designs accessible and affordable. We are transforming the jewelry industry from inside out, while maintaining the highest level in quality and ethics.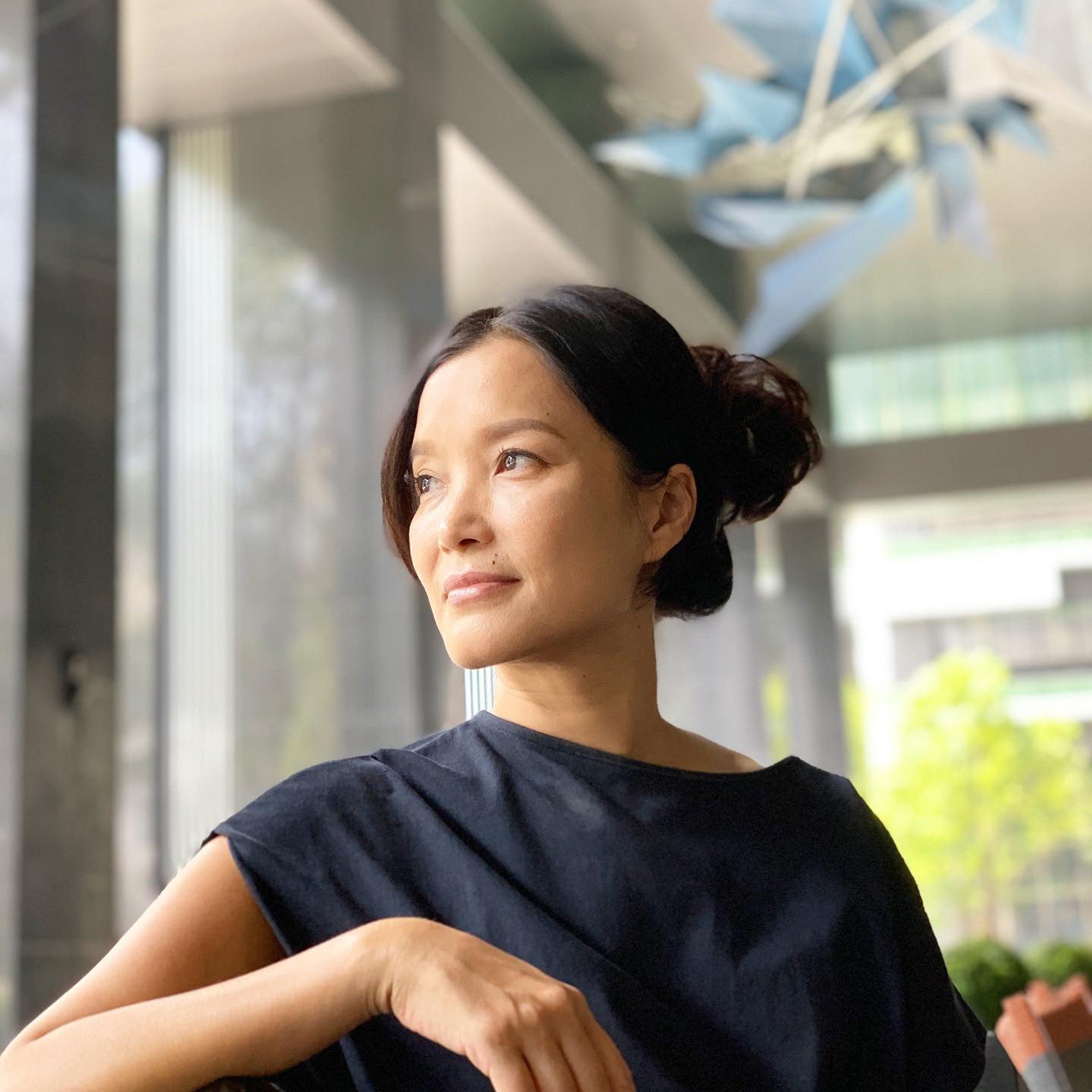 Our founder
An Uncoventional Beginning
As an architect, Jenny has always worked in the intersection between art and architecture. In 2013, Jenny was visiting Miami's Art Basel and in her suitcase, she brought three beautiful, sculptural necklaces that she 3D printed herself to wear. She received incredible feedback just walking around the streets of Miami. Many strangers came up to her wanting to touch the necklace and even buy the piece off her neck.
When she got back from Miami, Jenny spent one year of R&D exploring how to use 3D printing to make high-end pieces. In the Fall of 2014, she launched LACE.

Core value
Bringing back design innovation
Utilizing the latest digital modeling and 3D printing technology, we translate our architectural design sensibility into high fashion jewelry. 3D printing allows us to add intricacies and complexity into our pieces without the typical mark-up of a traditional production process. See how our pieces are printed!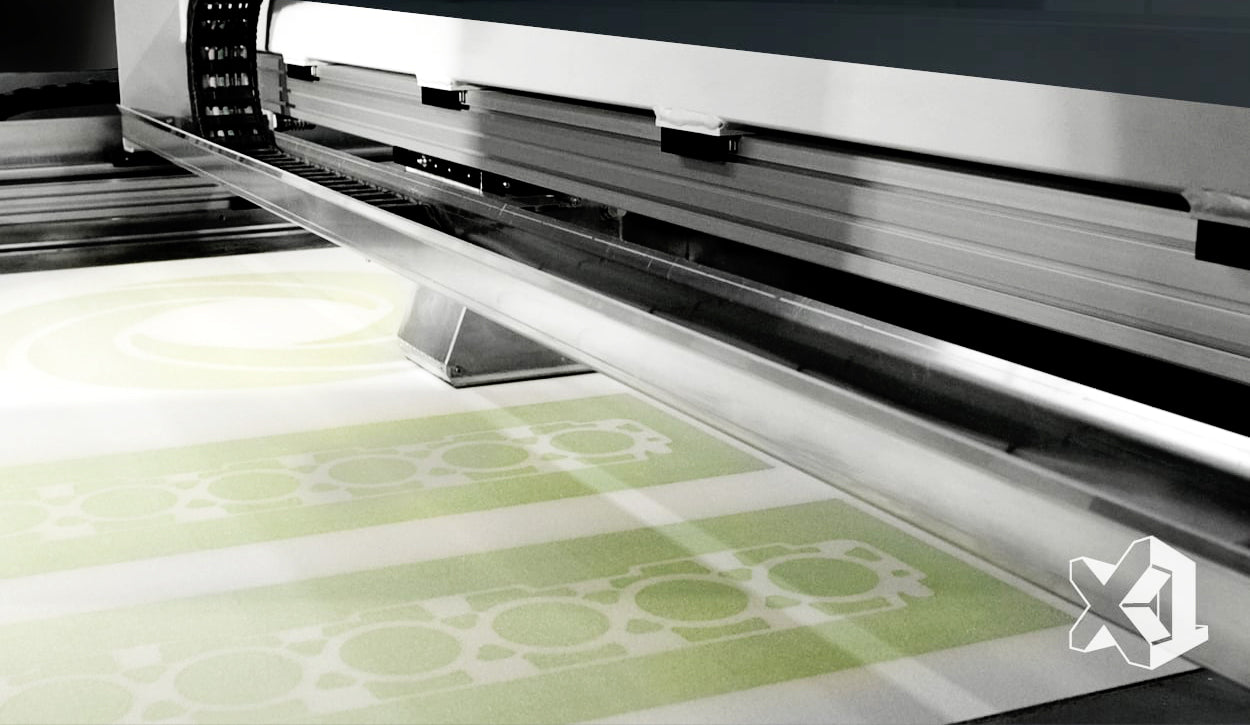 LACE DESIGN PROCESS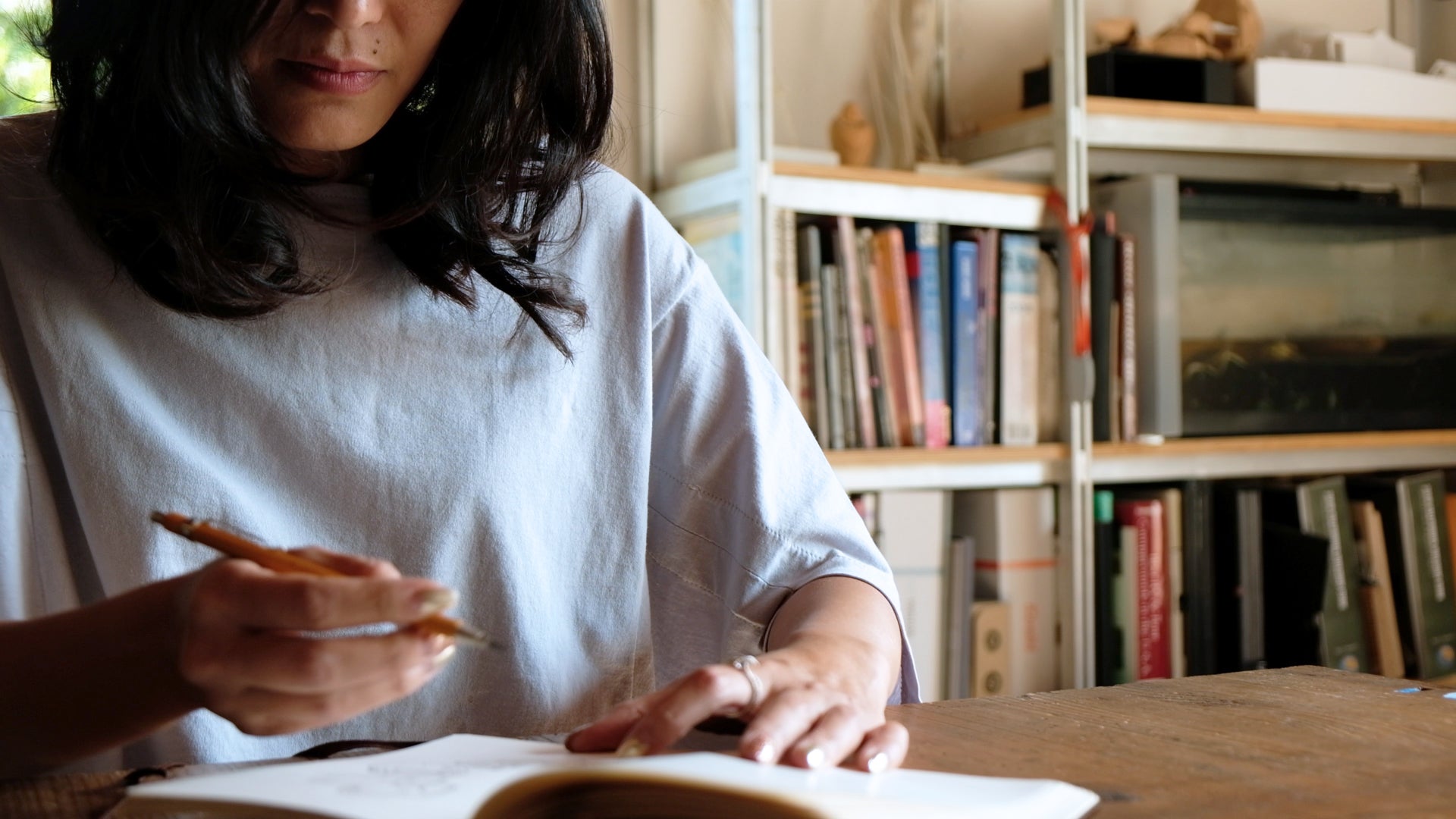 Architecture on the body
The design of every LACE piece starts by reimagining how each design can engage our body.
Sketching
We brainstorm ideas through sketches.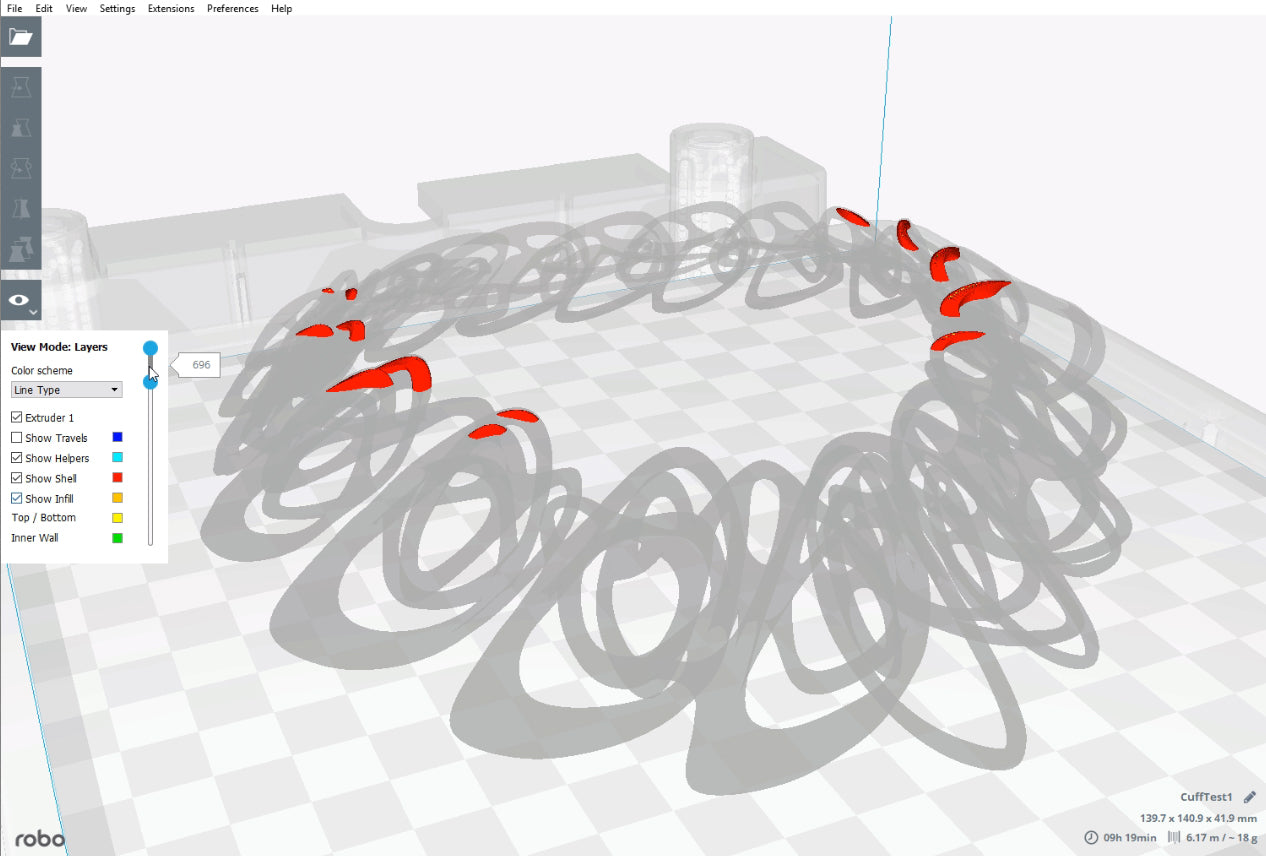 3D modeling
Each design is meticulously digitally crafted from its edge detailing to its intricate, interlocking assemby.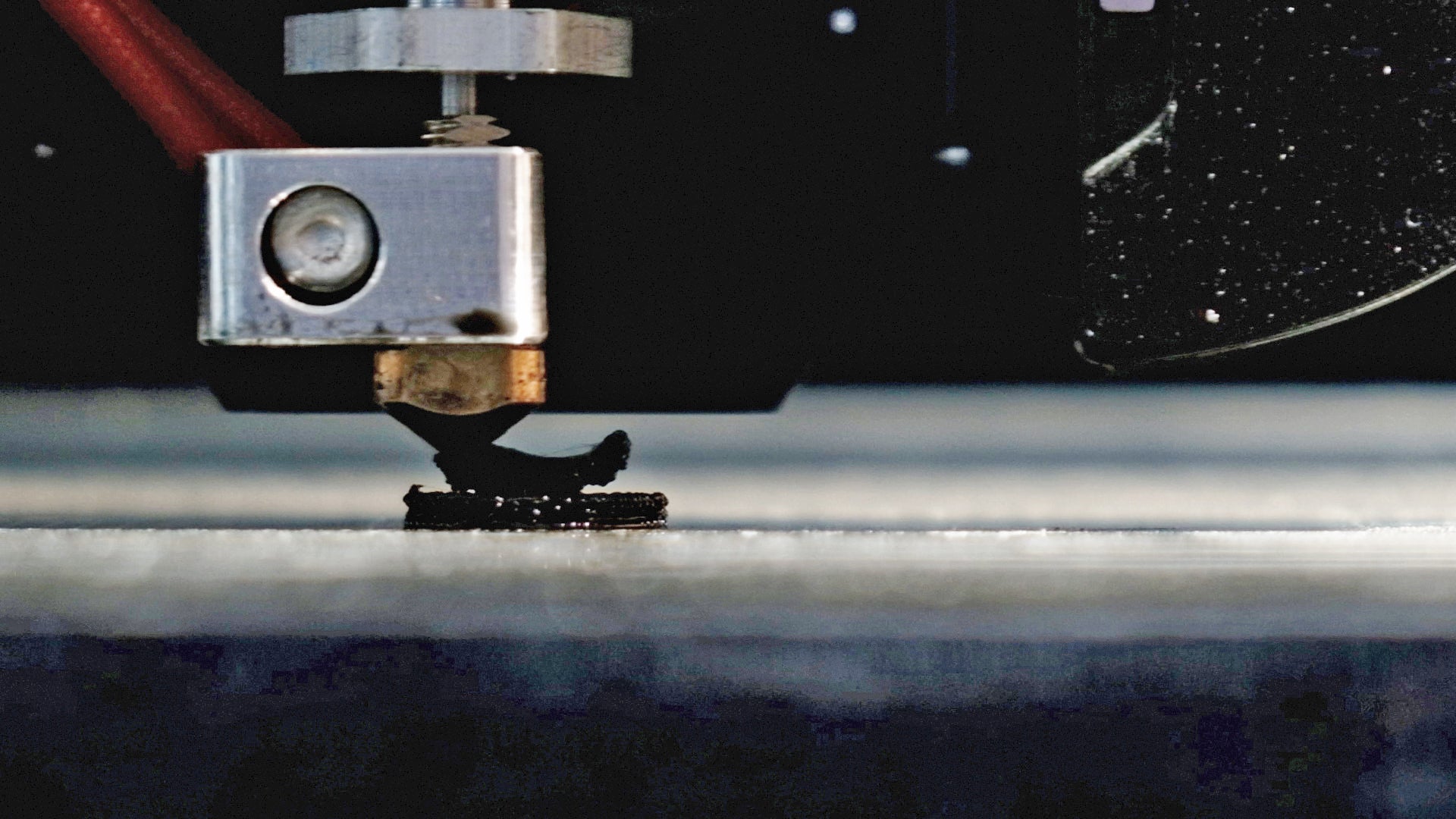 Prototyping
We use 3D printing to prototype our designs and expediting the design to production process.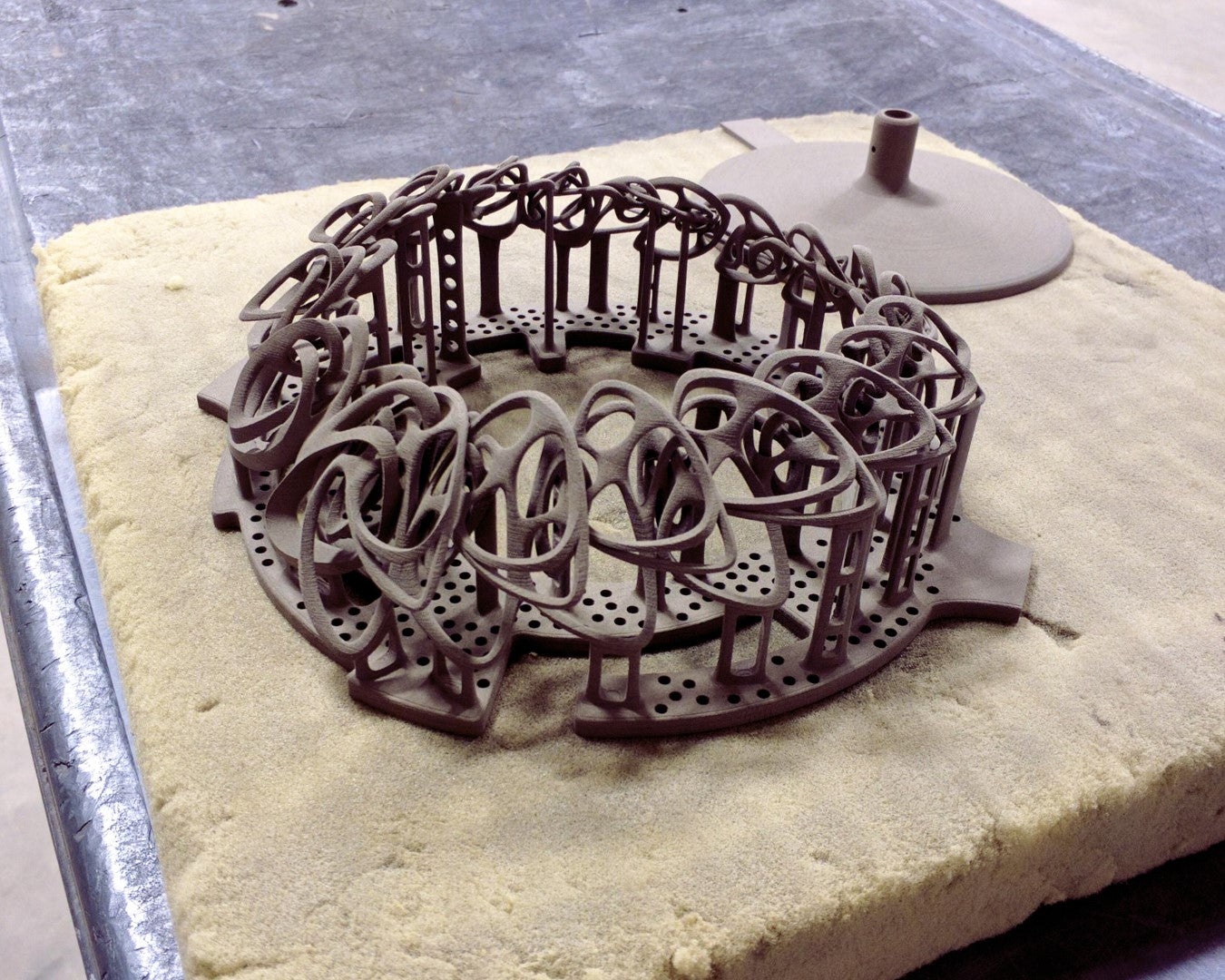 Production
We collaborate with the top 3D printing manufacturers in the world to produce our intricate pieces.
Your LACE piece
Once printed, the LACE piece goes through an extensive post-processing process that includes both handcraft and mechanical finishing to get the desired final finish.
A Tech Enabled Approach to Selecting the Perfect Piece
Introducing LACE Print-On-Demand Sampling Program
With this program, customers can order 3D printed ring samples, individually or in a set of 3 samples.  LACE will print-to-order the ring samples in Nylon 12 using Formlabs' Fuse 1 printer featuring Selective Laser Sintering (SLS) technology.  Each ring is produced by sintering layers of fine nylon powder to create the final form.  By producing all of the samples in house at their Los Angeles studio, LACE is also able to send out samples quickly and only produce what is ordered.  The samples will also be for customers to keep in order to reduce any further back and forth on shipping.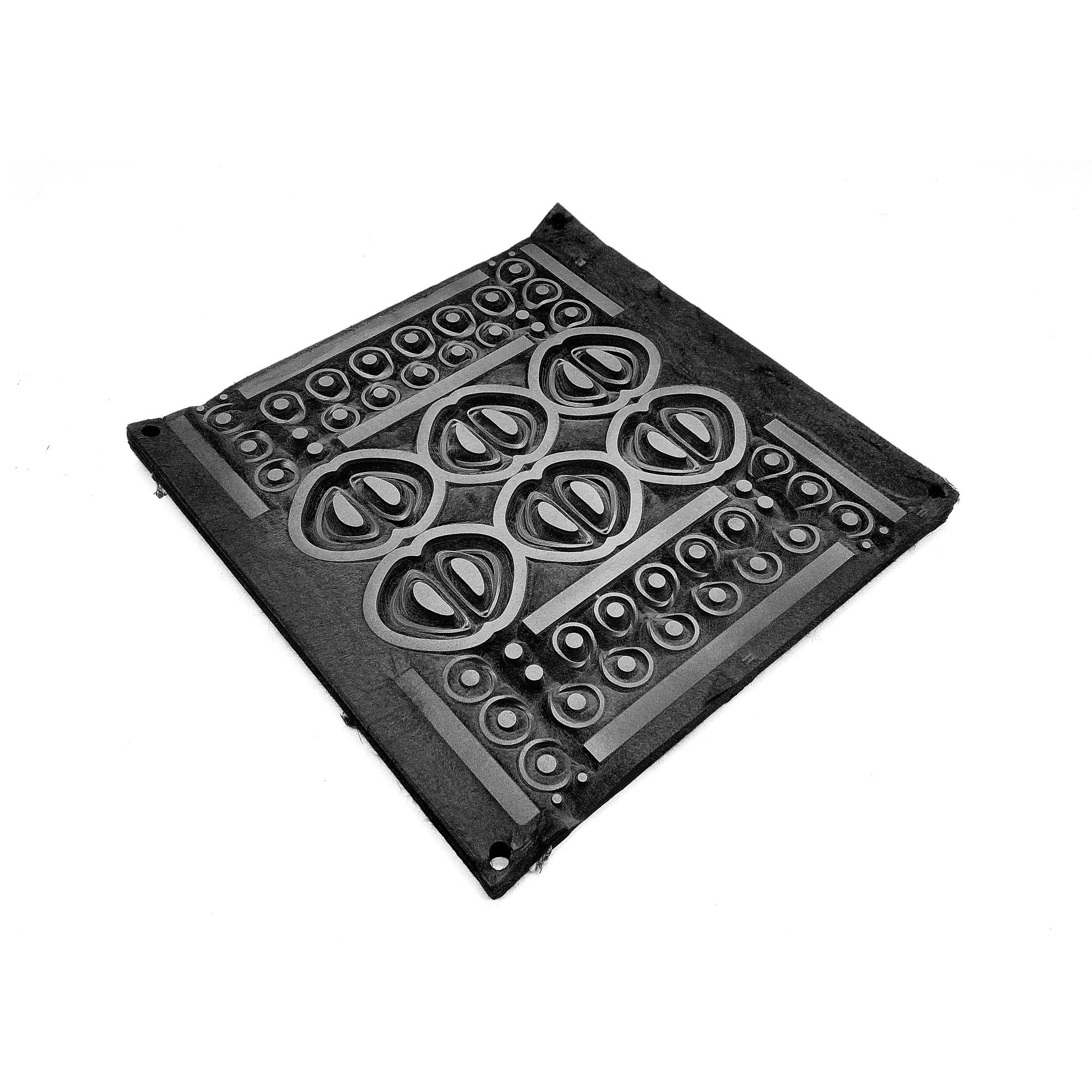 Innovation in Material
Carbon Fiber
LACE by Jenny Wu is collaborating with Impossible Objects to unveil Carbon, a new 3D printed carbon fiber jewelry collection. Impossible Objects, a 3D printing and materials company, is pioneering advancements in composite-based additive manufacturing technology (CBAM).  Unlike traditional applications of carbon fiber, this innovative process enables the material to be printed into complex, three-dimensional designs.
Our Promise
LACE is committed to maintaining an ethical practice, from the sourcing of conflict free diamonds, to our recycled precious metals, as well as supporting local jewelry craftsmen in Downtown Los Angeles. Each LACE ring is handled with the highest standard of ethics and care in mind. This is done by purchasing and manufacturing only using reliable trusted sources.
Steel Collection
available in stainless steel/bronze and stainless steel 316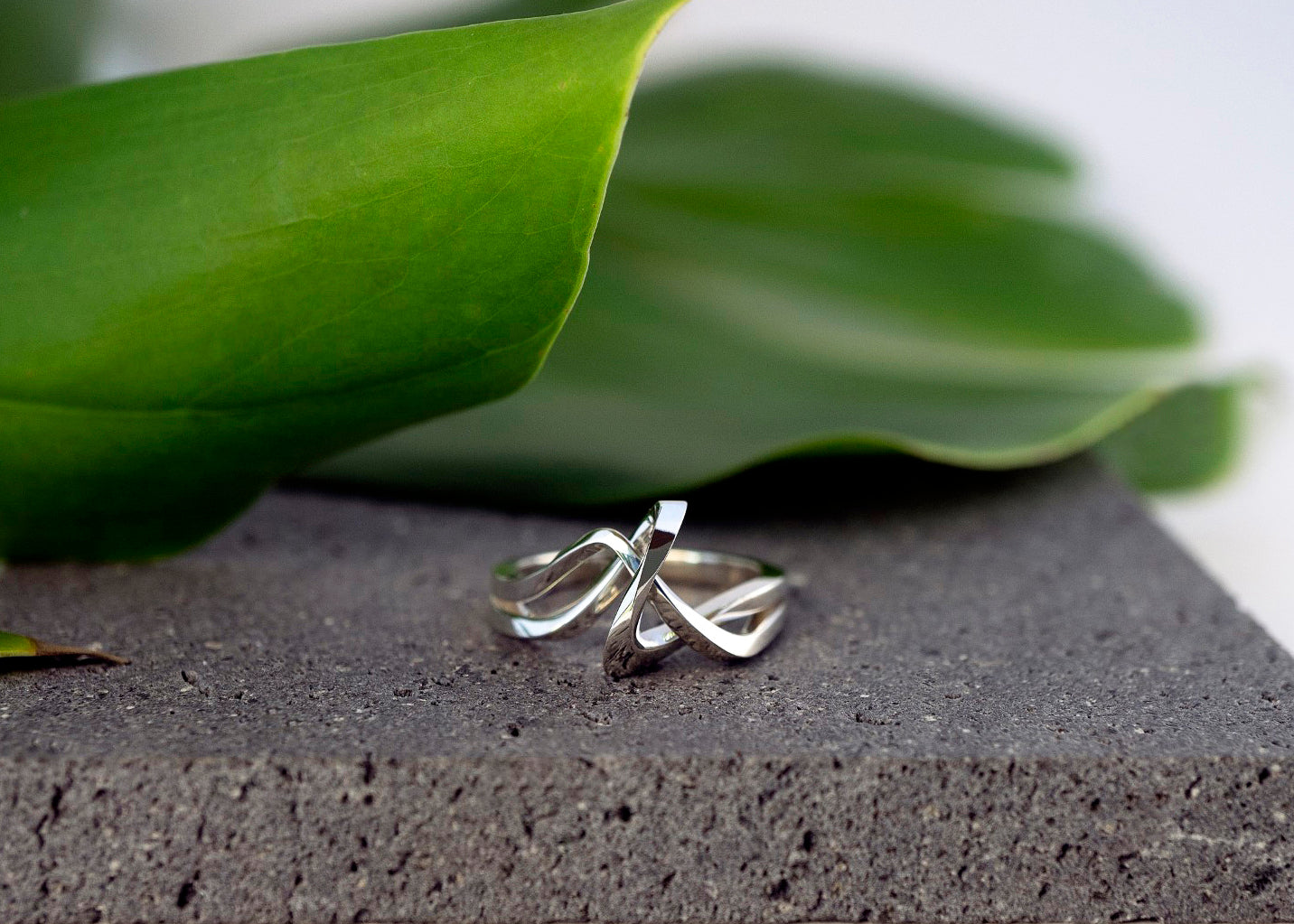 Precious Metal Collection
available in silver, rose gold vermeil, and all premium metals
Our place
Come meet us!
Book an appointment at our Los Angeles Showroom to shop our entire collection. We also offer personal engagement ring session to try on our pieces in person. Our expert staff can also size you and will assist you in selecting the perfect engagement ring and diamond.
Los Angeles Showroom
2552 Hyperion Ave, Los Angeles, CA 90027

Appointments only. Email us to schedule.