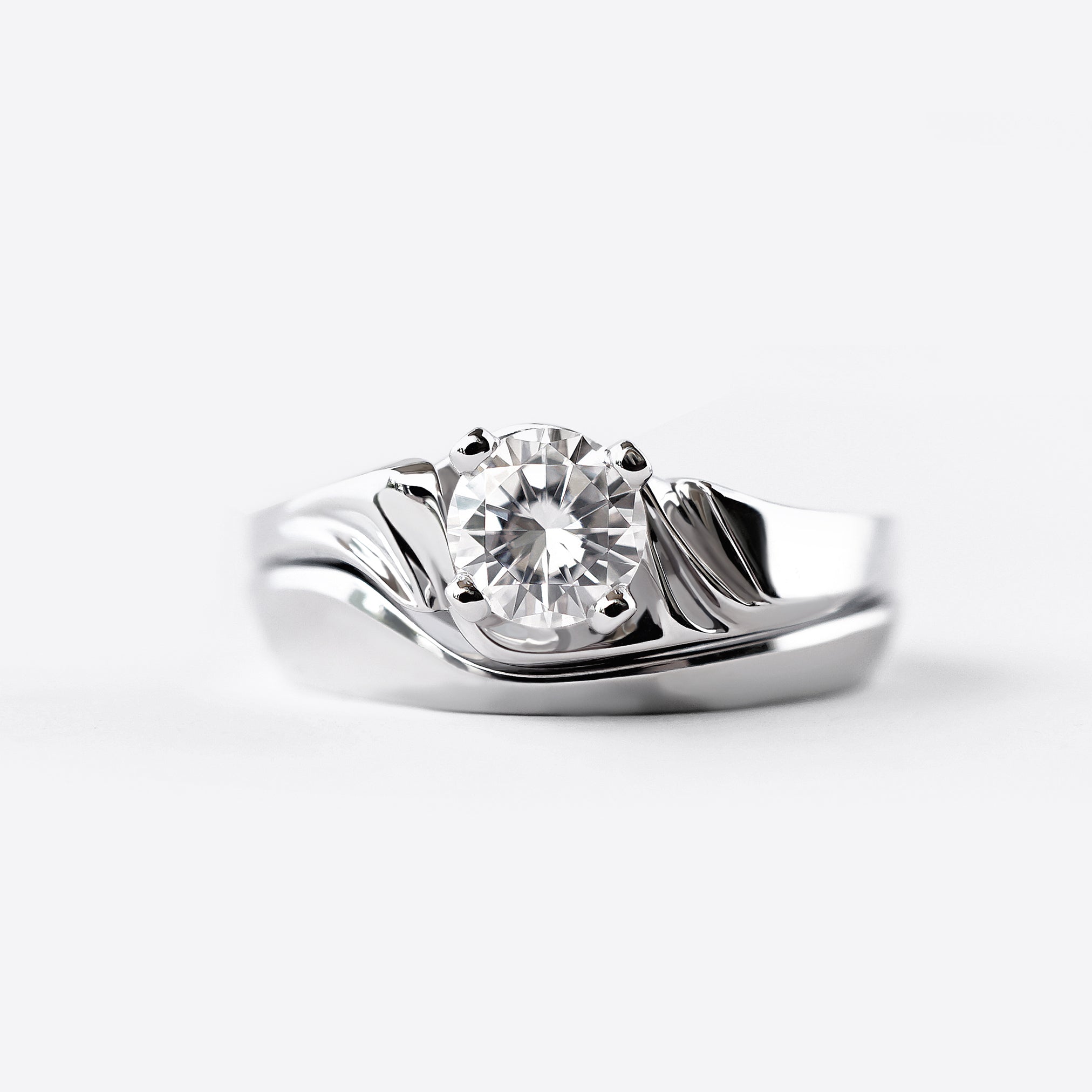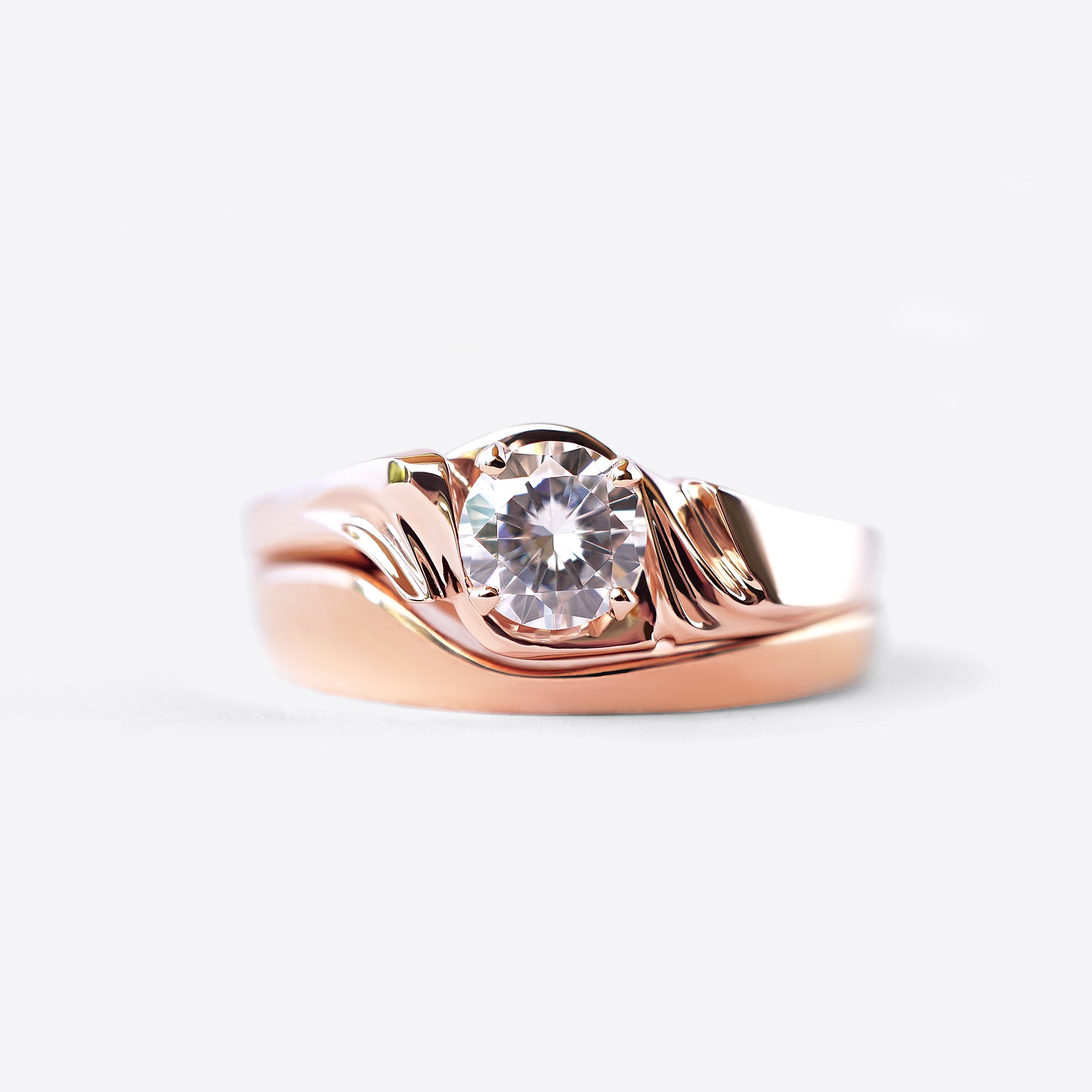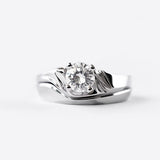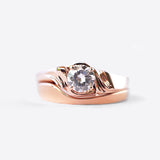 4-5 weeks production time.
Item is in stock
3-4 weeks production time
Please email info@oylerwu.com to place an order. 3-4 weeks production time.
Item is unavailable
Description

LACE Ethics

Info
The Iris Diamond Engagement Ring is the newest addition to the LACE  bespoke Wedding Collection. The ring is centered around a .5 carat round diamond framed by an intricately detailed drapery-inspired design. The delicate scale of this ring is perfect for those who covet a quiet luxury. This ring's companion is the Agnes Ring (which is the perfect wedding band to the Iris engagement ring). The two rings stack beautifully together and create the perfect union.   
Dimensions: 0.75" x 1" x 0.475" 

Diamond Information: Iris features a round lab-grown diamond in the 0.50 carat range, cut, clarity, and color vary between: 0.50-0.55, Ideal-Excellent, VS2-VS1, H-G. For custom diamond options or higher grade options please contact us at info@oylerwu.com
LACE is committed to maintaining an ethical practice, from the sourcing of conflict free diamonds, to our recycled precious metals, as well as supporting local jewelry craftsmen in Downtown Los Angeles. Each LACE ring is handled with the highest standard of ethics and care in mind. This is done by purchasing and manufacturing only using reliable trusted sources.
All diamond rings come with a cherry wood box, diamond certificate (IGI or GIA), and jewelry cleaner.
FAQ

What is the first step to finding the perfect diamond ring?

Please read our guide to buying an engagement ring here.

Are lab-grown diamonds real diamonds?

Yes, the only difference between a lab-grown from a natural diamond is its origin. A lab-grown diamond is "grown" inside a lab using cutting-edge technology that replicates the natural diamond growing process. The result is a man-made diamond that is chemically, physically, and optically the same as those grown beneath the Earth's surface. We typically provide pricing for lab grown diamonds unless otherwise requested.




What is the return policy?

All of our products are custom fabricated to order. Unfortunately we cannot accept returns. However, if you need to resize your ring, please email us here.


Shipping

Wedding Ring Shipping

All of our wedding rings are shipped with insurance for the value of the ring through UPS.

International Shipping - EU and UK

All of our EU and UK orders are made to order in the EU. We currently can produce solid 18k gold rings in EU but not rings with diamonds. Items will ship out of our manufacturer in the UK. No additional customs tax will be added.

When will I receive my item(s)?

Production of our diamond ring typically takes 1 month to produce. Any order during the holiday season (Novemeber and December) will take an additional 2 weeks.

International Shipping - All Other Regions

All orders outside of the US, EU, and the UK are shipped from our Los Angeles Office. Standard customs tax WILL be collected by the local customs office prior to releasing the package. Check with your local customs office for official rates.